2019 GRBS Perseverance Award Winners
The GRBS Perseverance Scholarship is designed to recognize students that have had to overcome significant personal challenges and or hardships. All applicants have authorized us to share their stories in hopes of providing inspiration to those who read them. Here are the amazing 2019 GRBS Perseverance Award Winners. If you have any questions on our scholarship program please contact Heather VandenBerg at GRBS (800-441-4463 or hvandenberg@grbsinc.com).
Thank you to our co-sponsors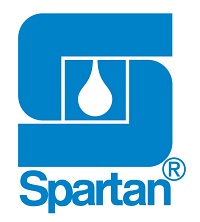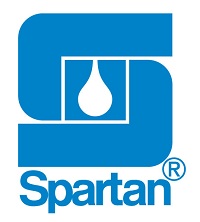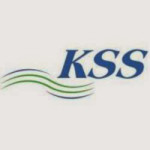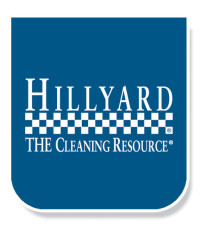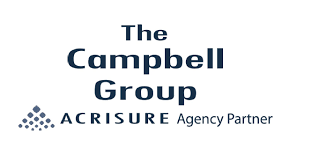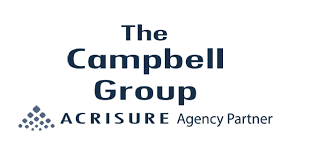 Belding Area Schools: Hunter Milanowski

When GRBS received this student's submission for our scholarship, we were struck by the honesty and courage with which his essay was written. Individuals that suffer from anxiety do not often feel comfortable discussing the impact it can have on their lives, better yet sharing the details of their struggle. However, he shared openly how he has fought with - and began to conquer - his anxiety. Despite the challenges it has posed in his life, he has gained more confidence than ever and feels that his ability to overcome will inspire him to do the same in the future.

Birch Run Area Schools: Lindsay Yax

It began with a fatal accident and the passing of her father. Then in 2009 she lost her grandmother. Shortly after, her Aunt, who had been such an impact on her life, was diagnosed with Hodgkin's Lymphoma and also passed away. Next, was her grandfather; a man that had taught her so many lessons and been there for her family in times of great need. During all of this, her mother cared for her entire family, including her stepfather, who had suffered a life altering injury. She worked hard to keep their family going, and did not have time to care for herself. In 2018, she too fell ill and was diagnosed with cancer. There was very little the doctors could do, so the recipient of tonight's perseverance award had to say goodbye to the most beloved person in her life. After all that loss and pain, she kept going. She received the Birch Run Student of the Year award and was able to have an early graduation ceremony for her mother and shared with us that the occasion made her happiest of all.

Birmingham Public Schools (Groves): Ashley Akaba

High school is a period of growth. Over these four years, students undergo the transition from adolescence to adulthood and must find their own identity. As a first generation American, she identifies with both her Nigerian roots and the American culture. In all her efforts to assimilate, she struggled to honor and represent each part of her identity. She knew that she needed to be true to every aspect of herself, no matter how contrasting, to find her place in the world. This confidence allowed her to break down cultural barriers and truly be the proud Nigerian, American, and woman that she is today.

Birmingham Public Schools (Seaholm): Carson Peasley

At thirteen years old, when his mother was diagnosed with Huntington's Disease, his life began to change drastically. The woman who had once been his safety net and rock in life, needed to trade roles with him. So, with his father by his side, they became her caregivers, and this young man became an adult. Although this was a hardship he never expected to face, he can already see the importance of its impact. He and his father are closer than ever, he has a new sense of strength and commitment toward life and family, and he is proud to care for his mother the way she always has for him.

Byron Center Public Schools: Heather Bowling

This young woman wrote to us about EDS, or Ehlers Danlos Syndrome. This connective tissue disorder is considered an invisible illness, although you can clearly see the complications associated with it. From broken bones and dislocations, to the lifelong effects of scoliosis, she could have easily written a multipage essay solely about the injuries she has endured due to EDS. Instead, she wrote a compelling essay about all the incredibly positive things living with EDS has taught her. She knows that persistence pays off and that every bad situations has the potential to be turned around. She knows not to judge a situation without knowing all the facts, and most importantly, giving up or taking the easy way out is never an option. No matter how tempting.

Cedar Springs Public Schools: Larica Brown

She left behind her childhood in Jamaica, became a US citizen, and began adapting in a new world. Not only did she face the culture shock head on, but she challenged herself to develop better relationships among her peers and stand up against stereotypes and adversities. In her scholarship essay, she wrote the following: "I strongly feel that the confidence of a leader can become contagious and motivate others to do brilliant things."
We chose her because we believe that she is that leader. She plans to use her experiences to support and inspire other children in situations similar to her own, and we are honored aid that endeavor.

Comstock Park Public Schools: Rachael Watson

Living with a serious illness can create a demanding and oftentimes grueling existence. She has faced just that, but worse; her serious illness was misdiagnosed until she was 15 years old. Despite the odds, after years of receiving incorrect treatment and nearly dying, she fought back against her illness. She is graduating with grades she worked hard to achieve, a healthier lifestyle, and positive outlook on all that is coming her way.

Comstock Public Schools: Andrea Behrmann

This young woman we award faced a hardship that she could have let tear her down, yet she still persevered. She understood that in life, we can only control our own actions. She chose to grow from the experience and prove that she could better herself despite the situation, and she did just that.

DeWitt Public Schools: Anna Lowes-Cannizzaro

Despite the obstacles life has thrown at the young woman we are honoring, she closed her essay to us with the following thoughts: "I've learned I can only control me. My own actions, reactions, inner thoughts, and inner peace. It's up to me to find happiness and then work hard to keep it." All of us at GRBS could not agree more. We hope she continues to find that happiness, and keep it, in all her future endeavors.

Fremont Public Schools: Treyvin Cordts

In his essay he wrote to us about the dark road his circumstances led him down. However, he also wrote about all the steps he has taken to better himself and take control of his own life. Despite all he has been through, the recipient of this year's perseverance scholarship has made plans to study psychology in college and is even following dreams of playing in the NFL. We are excited to aid him in these future endeavors.

Galesburg-Augusta Community Schools: Samantha Verburg

Four years ago, this student had her whole world turned upside down. Midday, she was pulled out of school and came home to her whole family gathered in mourning. All except her father. She wrote to us that she didn't lose only her dad that day, but her best friend and number one supporter as well. But she and her mother and sister had to take care of each other and keep going. Now, four years later, she is the National Honor Society president, the College Ambassadors' treasurer, a varsity athlete in three sports, the salutatorian of her graduating class, and most importantly a young woman that achieved all her father knew she could.

Garden City Public Schools: Lexi Spence

At just seven months old, our recipient was diagnosed with a brain tumor that changed her life and the lives of her parent's, forever. This diagnosis led to multiple brain surgeries followed by years of chemo and radiation. Her childhood was then defined by the long-term recovery each of these treatments required. Yet, she is here today, despite the odds. And more importantly, to head off to Spring Arbor University this fall. We were inspired by her gratitude and determination and trust that she will apply both to all her future endeavors.

Gaylord Community Schools: Destynie Peak

After finding out devastating and confusing family news, she knew for the sake of herself and her siblings she needed to stay as positive as she could. She realized that trough it all she is a stronger person for having been through the situation, and she has realized she wants to be a special education teacher to help kids.

Harrison Community Schools: Jenna Jackson

This year we are honoring an individual that, in just six months, experienced the loss of several family members. Losing a loved one is always a staggering and tumultuous experience. Losing three of them in such a short time would turn most people's worlds upside down. Yet, she made it through and knows that they will be with her at each milestone of her life in spirit.

Hartland Consolidated Schools: Adrianna Greer

You know that life has been flipped upside down when one moment you have a cold, and the next you've been diagnosed with Leukemia. And this nightmare became reality for a young woman here tonight.
Yet, after two and a half years of struggling to live a normal life and endless treatments, she wrote to us with absolute positivity about her experiences. The people she met along the way, the friendships she made, and the survivors who inspired her had a much greater impact on her life than any cancer. We are thrilled to award her tonight, and more importantly, to hear that after a very long road, she is cancer free.
.

Holland Public Schools: Jose Garcia-Jaminez

He lost his father at a young age and he grew up watching his mother struggle to support his family alone. But at fourteen years old, he started his first job to help her and his siblings. The work he did led him to a new realization; He needed to acquire an excellent education to break the stigmas of a Hispanic son raised by a single parent. So, he chose to work harder and break through the stereotypes. Four years later, he will attend Michigan State University in the fall to study electrical engineering and will be the first-generation college student of his family.

Kent City Community Schools: Alyssa Hartzell

In the light of tragedy and injustice, it is easy to give up. Easy to shut out those around you and give in to darkness. The young woman receiving this year's perseverance scholarship refused to take the easy way out. She chose to no longer live in fear. And that decision alone allowed her to overcome and be stronger than she ever thought she could be.

Lakeview Community Schools: Danielle Craft

Heart surgery is a scary prospect for anyone. But being told that you need heart surgery as a high school student is especially daunting. Yet, this young woman did not let fear hold her back. Since the diagnosis of the tachycardia in the left side of her heart, she has stayed positive and found solace in the many people supporting her. Thanks to their help, a successful surgery, and her unwavering determination, she is growing stronger and healthier every day.

Lakeview School District: Taylor Lepird

This student will be the first in their family not only to attend college, but a university. Growing up in the shadows of their parents they are used to struggle and heart ache. However, they wrote to us about wanting more for themselves and the excitement of getting a psychology degree in the hopes of helping others.

Mt Pleasant Public Schools: Dukhyung Lee

When his mother decided to pursue her PhD in Minnesota, this student did not think that life with his brother and grandmother would be any different. Then, as his responsibilities grew, he began to see the true challenges he would face. Although the journey was not an easy one, he discovered that becoming an adult is not about turning eighteen. He learned to invest in himself so that he could do better by his family – for all their futures. From these lessons, he has developed a drive and maturity that he knows have prepared him for college and whatever comes next.

Northville Schools: Quinna Halim

When faced with hardship, giving up may feel like the easiest option. This young woman saw that simple solution and still chose to rise above it. She wrote to us, that when things were hardest, she threw herself wholeheartedly into her schoolwork. She pushed herself further each day to better herself and, in the end, her situation. She learned throughout the turmoil in her life that "people are the greatest gift" and now she aspires to create a mentorship program that will help others reach their fullest potential as well. We hope that this award will further that aspiration and the well-being of those she will one day mentor.

Parchment Schools: Mary Thomas

Growing up with a single parent oftentimes means that money is tight, and times are hard. However, this student did not let these circumstances hold her back. She had an excellent role model by her side, her mother - who raised five children while working and attending college - and she too, pushed herself to excel at school and better herself. She knows that this hardship has motivated her to do better and plans to create a brighter future from these experiences.

Paw Paw Public Schools: Grant Boling

At the age of eleven, this young man was admitted to the pediatric ICU and diagnosed with a life changing illness: Type 1 Diabetes. After days in the ICU, recovering and learning to manage his condition, he was released into an entirely different life. One which now revolved around treating the symptoms of Type 1 Diabetes in order to stay alive. Although it was the greatest hurdle he has ever faced, six years later he wrote to us with an incredible attitude and positive outlook on life. He believes that his diabetes has made him more responsible, a harder worker, and overall a better person.

Plymouth Canton Community Schools (Canton): Selena Bartlett

This student experienced her greatest challenge starting in 2012. In a blur of social acceptance, self-image issues, cyber bullying, and the age of social media, things quickly spiraled out of control in her life. However, this young woman found solace in her family, her church, and herself. She took steps to distance herself from the negativity she was surrounded by and focus instead on all the positives in her life. She chose to make a difference in her life and that is the greatest way to persevere.

Plymouth Canton Community Schools (Plymouth): Alec Rogers

Our teenage years are a time to discover who we are, where we fit in, and who we aspire to be. And for some, like the student we are here to honor tonight, it is a time they discover that they did not align with everyone around them. Despite the times this student felt as though he didn't fit in or was hurt by the comments and perspectives of those around him, he remained true to himself. He learned about not only his own identity, but about the harm of stigmas and generalizations and the importance of accepting and valuing others. The challenges he faced as a gay student and athlete have given him confidence he otherwise would not have. And we too are confident that he will take this incredible mindset and apply it to all his future endeavors.

Plymouth Canton Community Schools (Salem): Ashley Amey

At too young an age, this young woman, unexpectedly lost her father. This tragedy left her mother to care for their family alone during her childhood. And although money was tight, their work ethics and drive to support one another were plentiful. Despite the challenges that were ahead of her, she kept up her grades, got a good job, and kept pushing forward. She wrote to us that she thinks her father would be proud of her, and we certainly think so too.

Portage Public Schools (PCEC): Hannah Goodhew

This young woman comes from a long background of hardship. From January of 2003 to November of 2007, she and her siblings were in and out of parental custody and even, at one point, separated from one another. Although she and her siblings were adopted in 2007, she still had much to endure and learn about herself. 12 years later, she wrote to our company about the obstacles she has faced, how those challenges made her into the hardworking person she is today, and the person she still hopes to become. We are honored to play a part in that continued success and believe in where she is headed.

Reed City Area Schools: Phillip Jones-Price

He wrote to us, "I had every reason to give up on myself and fall into the system because I had nothing good going for me." Yet, instead he received a perseverance award for doing just the opposite.
After years of instability at home and acting without consequence, he was given the opportunity to learn what family and support truly means. Instead of continuing down the same dark path, he chose family. He chose to turn everything around and use his past as motivation toward his incredibly bright future.

Sparta Area Schools: Lara Hazzard

After years of chronic pain and countless injuries, this young woman had been told that it was simply because her body was weak. Then in 2017, she was finally diagnosed with a connective tissue disorder that explained the injuries and her near constant pain. Although the diagnosis was one without a cure, she made the choice to not let this get in the way of living her life. She is still playing sports, working, and planning for college in the fall.

Three Rivers Community Schools: Daniel Foura

Losing loved ones during our youth can impact us for the rest of our lives. And rarely in a positive way. This year's perseverance scholarship recipient took a great loss and bettered themselves by it. They learned the value of sensitivity and empathy and grew to understand what humbly offering your services and abilities to others can do for the world.

Tri County Area Schools: Hannah Ostema

GRBS is pleased to honor a young woman who is not only a driven and hardworking student, but also an incredible sister. She wrote to us that she discovered her own strength and perseverance by growing up at his side and seeing what he overcomes every day. At a young age, Collin was diagnosed with Asperger's Syndrome. His sister knew that if he could overcome all the challenges he faces, she too can take on anything that comes her way. She wants to succeed for her brother, and we are proud to support her in that endeavor.

Vicksburg Community Schools: Trenton VanderBor ** STUDENT OF THE YEAR **

In August of 2016, tragedy struck the life of a Vicksburg student. He was working a summer job on a farm and spent the day helping others clean out a corn silo. When leaving the silo to take a break, he stepped into an unguarded corn drag and suffered injuries so severe that, in the end, his lower leg had to be amputated.
Despite such hardship and loss, the young man that wrote to us was positive, determined, and prepared to still live his life to the fullest. He shared with GRBS the ways that the accident changed his life forever, but more importantly, the ways it changed his life for the better.
He worked diligently through physical therapy, continued to play sports, and will attend college in the fall. Clearly, no obstacle in his path will hold him back. We are honored to share his story and be a part of his continued perseverance

Wayland Union Schools: Elizabeth Stein

This young woman wrote to us about the divorce of her parents and her life in the aftermath. But more importantly, she wrote to us about all the ways she worked to stay positive, maintain relationships with her family, and find the bright side of the situation. The experience led her to new friendships, a better understanding of others, and a greater empathy for those in similar situations. Not to mention, time management and organization skills that will certainly pay off in college! We honor her tonight for her unwavering positive outlook and ability to thrive in tough situations.