2018 GRBS Perseverance Award Winners
The GRBS Perseverance Scholarship is designed to recognize students that have had to overcome significant personal challenges and or hardships. All applicants have authorized us to share their stories in hopes of providing inspiration to those who read them. Here are the amazing 2018 GRBS Perseverance Award Winners. If you have any questions on our scholarship program please contact Heather East at GRBS (800-441-4463 or heast@grbsinc.com).
Thank you to our co-sponsors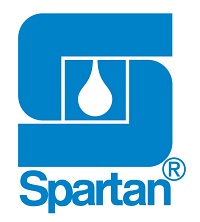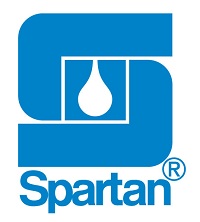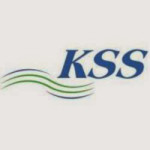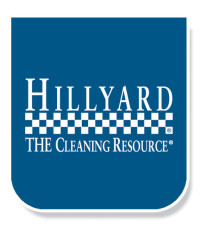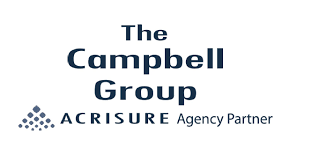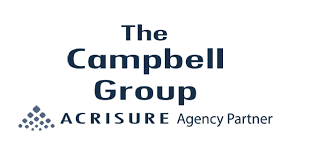 Belding Area Schools: Vivian Freeman

As working adults, many of us know the expression "there aren't enough hours in the day" all too well. But no high school student should already be facing such an issue. Yet, this year's perseverance scholarship recipient told us just that. In 2014, her life was already a bustling schedule of school, family, friends, and gymnastics when she was suddenly diagnosed with a chronic kidney disease. Countless doctor's appointments, inconclusive tests, and general exhaustion now plagued her busy life. She even had to make the difficult decision to end her gymnastics career when it became too hard on her body. But somehow, throughout all of the added stress, fear, and pain, she has maintained over a 4.0 GPA, found a healthy outlet for gymnastics by coaching a team, volunteers regularly in her community, and – above all – has chose to keep a positive outlook on life.

Birch Run Area Schools: Hannah Emery

You know you have matured in life when you realize that parents are people too. That they are still learning, making mistakes, and sometimes need someone to be strong for them too.
This year's perseverance scholarship recipient learned, at a young age, what it means to be strong for your parents. When her mother was diagnosed with breast cancer in November, she knew it was her turn to be the caretaker. Her mother is healing, but she wrote to us that now she knows "how and when to be strong."

Birmingham Public Schools (Seaholm): Judah Richardson

This year's perseverance scholarship recipient is many things; a student, an older brother, an employee, an aspiring engineer, and he will soon be an undergrad at MSU. To say he has worked hard to get where he is, would be an incredible understatement. In the face of adversity and hardship, he kept up his grades, held a job, cared for his younger siblings, learned true independence, and got into college. We are awed by his journey and honored to present this award to him.

Birmingham Public Schools (Groves): Rebecca Gonska

Our teen years can be our hardest; it is a time of learning who we are and who we can count on in periods of struggle. Not everyone is lucky enough to have a support team like the one that this year's perseverance scholarship recipient described to us in her essay. During her greatest hardship, she found solace in the friendships she had made. She kept going and turned a dark time into one filled with support and love. And in the end, learned to love and value herself as well.

Byron Center Public Schools: Samantha Trommater

There are tragedies in life that occur, for what seems to be, no reason at all. They leave us permanently altered and forever asking "Why?" Suddenly losing a parent, at just eight years old, is the definition of that sort of loss. We are humbled to award this year's perseverance scholarship to a young girl that lost her father, and more importantly, to the outstanding woman she chose to become in the wake of that loss. She strives everyday to be caring, responsible, and strong for him, and because of him.

Cedar Springs Public Schools: Mumina Ciise

This year's perseverance scholarship recipient is a National Honor's Society Member, was awarded for 100 plus hours of community service, has had perfect attendance for the past 8 years, and was the former Red Flannel Queen of Cedar Springs. And she achieved all of this after escaping from Somalia with her family in 2008. When they arrived in the United States, this family of 8 did not even speak English and all they had here was each other. Now, 10 years later, this young woman wrote an essay entailing all that she has accomplished because she "chose to persevere".

Comstock Park Public Schools: Emily VanKeuren

High school is a balancing act of many important things; Academics, sports, friendships, and planning for the future. But none of these can prepare a high school junior for a diagnosis like Hodgkin's Lymphoma. When this year's recipient should have been solely focused on SATs or planning a Friday night with friends, she was hospitalized and retrieving treatment instead. She told us that her life has become a new balancing act of "half cancer kid, half normal kid." And yet, through out all her struggles, she wrote that she has found herself to be an "even brighter person with a more positive outlook on life."

Comstock Public Schools: Travis Neal

Our recipient experienced his first great loss, at just 8 years old, when his grandmother unexpectedly passed away. Then, a family turmoil regarding her estate, left him and his mother homeless.
Together, they survived the unthinkable and this young man though they were through the worst of it. And then, his mother's health began to decline, and she too passed away. This year's perseverance scholarship recipient experienced profound loss, and a loneliness that I cannot imagine. Yet he rose up and kept going. And he works every day to make those two women in his life proud. He is here tonight with glowing recommendations and an even brighter future ahead of him.

DeWitt Public Schools: Stephanie Robinson

All the hardships we overcome in life are followed by another monumental juncture. The aftermath, and what one must do to find true closure. The young woman receiving this scholarship, did not simply overcome a terrible injustice; she transformed it into something revolutionary. She spoke up for herself and forged a path for others in similar struggles to do the same. We are awed by her courage.

Fremont Public Schools: Eric Moore

When you hear about adoption, it is most often uplifting stories of strangers knitting their lives together to create an incredible family. We hear all of the amazing end results, but rarely do we learn of the struggles these families and children must face before reaching those results. This year's perseverance scholarship recipient wrote to us about moving to Michigan at the age of 6 years old from across the world, overcoming a language barrier, making friends in an unfamiliar place, and, in general, unimaginable culture shock. Now at 19 years old, he says that his family, teachers, and friends have taught him an invaluable lesson; "If you treat people with respect and kindness [...] it will change your life in a positive way." He is an honor roll student, has received a perfect attendance award, and even been student of the month. All of which, he says, is because of the amazing people in his life that have helped to shape him into the man he is today.

Garden City Public Schools: Jordan Kosinski

Five years ago, this young woman lost her father and – in a shocking accident – lost her brother, Jeffrey, just 3 and a half years later. She wrote to us about her last moments with him, and the indescribable pain that she experienced in that moment. Pain that she never thought she would have to endure again, after losing her father. Yet, her essay shares that amidst all that heartbreak, she has discovered an extraordinary resolve to live her life to the fullest. She knows that this loss does not define her, but instead, empowers her. That her father and brother, who she lives for and through, make her stronger every day.

Garden City Public Schools: Makayla Ward

Our recipient's essay touched on a difficult topic that challenges individuals everywhere: Depression. I say that this ailment challenges "individuals", because depression can an extremely personal battle. It is a trial that too often feels as though it must be faced alone. The young woman we are honoring tonight wrote to us that, despite her depression, she has found solace in friends, family, and creative outlets like writing and drawing. She decided that depression would not take her life and did so by asking others to fight this battle with her. Her raw and insightful essay revealed the brave and resilient woman she has become throughout this hardship.

Gaylord Community Schools: Alaina Hogerheide

The cost of college can be a challenge for most. In some cases, high school graduates opt to find a job instead of attending college due to the cost alone. This scholarship recipient isn't letting that get in her way of bettering her education. She is determined to find the resources to help her attend college. We are proud to help sponsor her on her journey.

Harrison Community Schools: Baylee Mashue

Profound loss and tragedy will flip anyone's world upside down. Especially when it is coming at you from all sides. This year's recipient unexpectedly lost an incredible woman in her life. Her grandmother, who lived in her home, and who she described as her "confidant… secret keeper… and best friend." As if this were not enough, less than three months later, she lost her home and everything she owned to a house fire.
Despite all of this, she wrote to us about working harder, staying focused, and making her grandmother proud. She is an athlete, a student, a member of National Honors Society, and most importantly, a young woman who has strived for greatness throughout it all.

Hartland Consolidated Schools: Ellie Kastamo and Lilley Kastamo

Both the essays we received started similarly, drawing on car accident fatalities and life long injuries. From there, we learned that these two had every reason to address such jarring statistics at the start of their tales of perseverance. In August of 2016, 10 teenagers were involved in a car accident on the drive home from Cedar Point. During the accident, two young women were thrown from the vehicle and found in critical condition. These girls, who suffered through head traumas, medically induced comas, stays in intensive care units, and the rigors of recovery, are here tonight, alive and ready to graduate soon with their class.
We are proud to honor them not only for their will to recover and move forward, but also for the choice they have made to stay positive despite such hardship. They both concluded their essays with words of clarity and understanding about life and the fragile, fleeting adventure it can be. Their determination altered the outcome of a horrific accident into a new perspective and appreciation of life that we should all hope to one day know.

Hastings Area Schools: Leah Hawthorne

The diagnosis of a life-long illness, can be a crippling reality. Especially for someone already amidst the whirlwind of school, sports, friends, family, and planning for the future.
However, this year's perseverance scholarship recipient took such a diagnosis in stride. After discovering that she has Juvenile Idiopathic Arthritis, she did not give up or let that misfortune derail her. She made changes to adapt to this condition, but never let it change her positive perspective of life.

Holland Public Schools: Steven Villarreal ***Student of the Year***

When Steven was having some eyesight issues in the Spring of 2017, the doctors found something much more challenging, a benign brain tumor that they thought they needed to remove. Steven had 2 unsuccessful surgeries to remove the tumor only to find that for now, it would have to stay.
Throughout the diagnosis, surgeries, and his return to school, he chose to fight every challenge that he was presented. Despite the fear and constant distraction the brain tumor presented, he stayed focused to keep his grades so he could attend the University of Michigan Flint this fall. With the help of his coach and mentor, he found a way to safely continue his wrestling career using special head gear, and rejoin his tennis team. He returned to school with a scar from surgery and hair loss from radiation treatments to face his peers who might not understand why he suddenly looked the way he did. And despite the severity of the health issues, he maintained his sense of humor even in the most difficult situations.
It is his courage to stand up for himself, persevere through the pain of surgeries and recovery, return to his sporting career and academic endeavors, and maintain the positive outlook that we honor.
We all thank you for being an inspiration for all of us, and to show our appreciation, Steven was awarded a $5000.00 scholarship to further his education. Finally, we know medical bills can present a hardship at a time when his family may need support. From reading his essay, We also awarded a matching $5000.00 scholarship for Steven's twin sister, Cecelia.

Ionia Public Schools: Aleah Edwards

This year's perseverance scholarship winner understands that sometimes things must get worse before they can get better. And throughout these hardships she has applied herself at school, overcome her own personal battles, and began mending her relationships.

Kent City Community Schools: Jessica Barnard

A truly positive outlook on life in the face of genuine adversity is a rare thing to discover in this world, better yet, in a high school senior. This year's perseverance scholarship is being awarded to a young woman who has shown us just that. In a very moving essay, she described the hardships she has experienced since being diagnosed with scoliosis, and learning, at the mere age of fifteen, that nothing could be done to alter the aggressive effects of the disease. Rather than sitting back and accepting it, she has spent the last two years challenging the disease's progression and time itself. She has single-handedly altered the curve of her own spine by an incredible 10 degrees. She fights for herself every day and closed her essay saying that although she knows the battle ahead, she will always be grateful for "the curve" life threw to her.

Lakeview Community Schools: Kenadee Cordray

Our teen years are a time of growth and self-discovery. We all overcome obstacles during this trying period, but imagine at the start of this new chapter, discovering that your own body has betrayed you.
This year's perseverance scholarship recipient was diagnosed with scoliosis at 11 years old and told that despite the severity, nothing could be done until her body was done growing.
What followed was an incredible journey of acceptance, family, friendship, and absolute determination. This young woman made peace with her body, found solace in family, and as she wrote in her essay, crawled out of the hole she had dug for herself. In times of hardship, we can be our own worst enemy. She was not only smart enough to recognize that weakness, but strong enough to overcome it as well.

Mt Pleasant Public Schools: Kendra Cyr

The young woman we are honoring has overcome many obstacles. She believes that what she has faced will stay with her for the rest of her life and she plans to wear those accomplishments like badges of honor.
We were humbled by her story and the maturity with which it was written. The first sentence of her essay read as follows: "The thing about hardship is that it doesn't care about timing." All of us at GRBS know how true that statement is, and we hope that this award has better timing than all the hardships it followed.

Northville Schools: Hoatian Jiang

Moving a lot during childhood can always be difficult. Learning a new school and making new friends isn't always easy. Now imagine moving to new country. With a new culture. With a new language. And then imagine doing it 3 times. Our recipient moved from China, to Canada, to the U.S. and learned 3 languages along the way. He submersed himself in 3 cultures and had to learn how to navigate a new world each time.
What he took away from each change and obstacle was this: "Education can change lives." He wrote to us about how his parent's journey to success, despite all the moving around and constant culture shock, broadened his view of the world. Thanks to his parents and experiences, he now knows that hard work and continual education can get you anywhere you want to go.

Parchment Schools: Delaney Novak

High school is a time where many students strive for perfection. But this year's perseverance scholarship recipient wrote to us about striving for the exact opposite. In an incredibly raw essay, she explained how perfectionism tore her down again and again. She was so intent on becoming an ideal version of herself, that she did so with no regard to the consequences it would have on her body and mind. But after many ups and downs of recovery, she learned that real success is only found through failure and accepting your own imperfections.

Plymouth Canton Community Schools (Canton): Breanna Losey

Genuine fear and panic are the sort of feelings we wouldn't wish upon anyone. And living with a disorder that causes these feelings, for what seems like no reason, is difficult enough on its own, better yet trying to explain it to others. This year's perseverance scholarship recipient spent years of her childhood attempting to put these feelings into words for those around her. It wasn't until high school that she was finally connected with a doctor that diagnosed her with general anxiety disorder. She spent years carrying this burden alone and unsure, and now as a senior in high school she wrote us an essay regarding the genuine excitement she feels for her future. She is ready for new places, new opportunities, and new people. And she is looking forward to the unknown even if that means stepping outside of her comfort zone.

Plymouth Canton Community Schools (Plymouth): Kyle Proffitt

Between school, sports, friends, and planning their futures, high school students do not have time for sick days. When this year's perseverance scholarship recipient stayed home with a stomach ache, he had no idea that it would be any more than that. What doctors believed was simply appendicitis, became an open abdominal surgery, poison in his blood stream, an infected 10-inch incision, and even a tumor. But he made it through the unimaginable pain and swore to be back to school and swim meets just a few weeks later. With unmeasurable determination, he recovered physically, caught up on school work, set a personal best time at his first swim meet of the season, and in general got back up again and again no matter what hit him.

Plymouth Canton Community Schools (Salem): Andrew Beyer

To say that this year's perseverance scholarship recipient has a positive outlook on life would be an incredible understatement. This young man wrote an essay about a life long illness he was diagnosed with at seven years old. He then proceeded to blow us all away with the maturity, patience, and genuine optimism that sang out from his story. It is so rare to meet people that are truly thankful for all that they have. Yet, this high school senior – suffering from a thyroid disease that impacts every aspect of his life – has taken the path that other's rarely choose; to make the absolute best out of every situation.

Portage Public Schools (PCEC): Julia Heller

This year, we chose to honor a young woman that is taking on life without reservation. She wrote to us about overcoming fears and taking on the next chapter in her life without the inhibitions that have previously hindered her. She has the determination that all those who persevere must sustain and will surely succeed at all she applies herself to in the future.

Reed City Area Schools: Madison Sunderling

The young woman we are awarding tonight was only ten-years-old when she lost her father. Since then, she has channeled that grief toward an incredible plan for her future. She wants to attend nursing school and work toward a master's degree to become a Child Life Specialist to help other children, like her, recover from tragedy and loss.

Sparta Area Schools: Emma Stream

Every family faces hardships and in an ideal world, they overcome them together. But oftentimes, there are children in the background carrying burdens that are all too real and far too adult.
This year's perseverance scholarship recipient has been one such child. She and her brother became a team of two that overcame each hurdle thrown at them. From eviction notices, to addiction, mental illness, and abandonment, this young woman faced challenges that were not even her own with undeniable fierceness. And even after all of that, she wrote to us about the happiness she has found in life, her family, and the incredible person she is becoming. She proves every day that your life is only defined by the choices you make.

Three Rivers Community Schools: Martin Arums

This year's recipient wrote a deeply honest essay about his childhood history of surgeries, his physical disabilities, and the effects these issues have posed for him emotionally and mentally. But what really stood out in his essay were all the incredibly positive and insightful perspectives he had about life and most importantly, himself. He wrote to us about the things he can do in life that are not hindered by physical limitations. He leads the Quiz Bowl team with his trivial knowledge, makes a mean mac 'n cheese, loves meeting new people, and has proven that perseverance is not defined by the body alone.

Tri County Area Schools: Julia Bice

Serious injuries can ruin an athletes season, or even career, and can take an indefinite amount recovery time. This year's perseverance scholarship recipient had a major surgery on her ACL, MCL, and meniscus, but was determined to bounce back. When she received the news that she would need a second surgery for the same injury and would have to start the recovery process all over again, her drive and strength were tested. But she didn't quit and even received the Spark Plug Player of the Year from the local newspaper for her continued energy and positivity.

Vicksburg Community Schools: Bailey Miracle

The young woman receiving this award, seems to be aptly named, because her story is nothing short of a miracle. In the summer of 2017, she suffered a life threatening brain injury at her home while tending to her horses. The doctors anticipated, at best, 8 weeks in the hospital before she began the long road to recovery. But no one could have known what an absolute fighter she was. In 9 days, she was awake and talking to her family. She is now pushing through therapy, back to school, and planning to become an EMT after graduation. This is a young woman capable of overcoming whatever life throws her way.

Wayland Union Schools: Casey Haveman

Today, mental illness is a broad term encompassing a huge range of symptoms, treatments, and patients. We use it commonly and know that illnesses like anxiety, depression, bipolar disorder, and OCD are extremely prevalent. Yet, if you have any of these conditions, you can still feel the negative connotation society associates with all those terms. The young woman we are honoring tonight faced the brunt of depression and anxiety. She took the hardest step of all and sought help despite her fear and shame. She believed that her life and future were more important than what anyone else thought about mental illness. She is here tonight because she made a choice to overcome -- mentally, physically, and socially. And she continues to make that choice every day. Now she plans to study psychology and one day help others to overcome these challenges as well.