Join the GRBS Team- Old
Why GRBS?
Are you ready for a job that matters? At GRBS, we've spent the past 100 years growing our company and learning what matters most to our employees. With a huge variety of positions and schedules, we're ready to help you find a professional cleaning job that fits in with the rest of your life.
GRBS offers tons of unique benefits because we believe that your life outside of work is just as valuable as your time on the job. For most positions, no experience is necessary. We make sure you're well trained and in constant communication with our leadership so that you're not only prepared for success on the job, but also for whatever life throws at you.
Investing in You
Working at GRBS is unlike anywhere else because we start every relationship with the understanding that you are our most valuable asset. We believe that by giving you the tools to succeed – like leadership training, education, and flexible scheduling – we're not only investing in you and your future but also our own. GRBS works with people of all levels of experience, and our leaders stay in constant contact with you along the way to ensure your success.
Work You Can Benefit From
Paid vacation, paid holidays, paid training and leadership courses, paid uniform, paid background check fees. Are you paying attention now? GRBS offers unique benefits that most other employers simply don't – or won't. We know that happier, prepared employees perform better at work, so by investing in you, we strengthen our overall service.
Other benefits include:
Consistent hours
Flexible scheduling
Rapid advancement
Annual increase, bonus opportunities
Medical, dental, and vision insurance
Pay That Makes Sense, Not Cents
GRBS starts cleaning staff at above minimum wage because we respect the value of your work. We offer tons of opportunities to advance at GRBS, not to mention annual salary increases and bonus opportunities. We have high expectations, and we expect our employees to as well. If you put in the work, we put more money in your pocket. Simple as that.
Flexible Schedule, Flexible Shifts
No matter what your life outside of work looks like, GRBS can find a shift for you. We're primarily a second shift employer, but there are some first and third shift positions available. Most positions have flexible start and end times, allowing you to balance work with everything else you have going on.
 Training for Success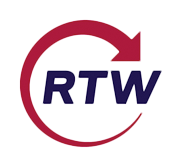 Apply With Us Today!
Are you ready to work for a company that works for you? Check out our available positions on our Indeed.com page, or click the Apply Online button to fill out an application. If you have questions about applying or working with GRBS, give us a call at 1-800-410-1181.

Are You Right for the GRBS Team?
Grand Rapids Office:
Our Grand Rapids office serves candidates interested in Grand Rapids, Cedar Springs, Holland, Lowell, Ada, Rockford, Kentwood and surrounding areas of Grand Rapids. Walk in applicants are invited to our Grand Rapids office between 10 am - 4 pm, Monday - Friday. Scheduled appointments are available after 4 pm by calling our office at 1-800-410-1181.
Plymouth Office:
This office serves Plymouth and the surrounding areas. Interviews at this location are conducted through scheduled appointments.
Portage Office:
Our office in Portage serves candidates based in Kalamazoo, Comstock, Portage, Delton and the Greater Kalamazoo surrounding areas. Interviews at this location are conducted through scheduled appointments.